I've been hesitant and somewhat nervous to write my second blog post because a lot has changed in my life since I published the first one. It's been a month since I debuted my blog and the last 30 days have been life altering, to say the least. The ups and downs have made me happy one moment and then the next I literally feel sick to my stomach, but Big K.R.I.T. (my fav rapper) said "life ain't nothing but an EQ of highs & lows."
To go from feeling the joys of having a growing business and edges that are flourishing, to feeling the gut-wrenching pain of having your heart shattered into a million pieces as a result of losing someone who was a little bit of everything to you, is an emotional trip I wouldn't wish on my worst enemy. It's brought me to a place of uncertainty & uncomfortability that has caused me to question everything I thought I knew for certain that I wanted. My career, the city I live in, everything.
It's all been somewhat traumatic for me because this range of emotions is something I haven't felt since I learned that my parents were getting a divorce. At the time I was 14, unsure on how I was supposed to adjust to a life that was the complete opposite of everything I had ever known, resulting in me spending the rest of my teenage/early adult years compartmentalizing; until I decided to go to therapy in 2016 to finally confront my issues. Now I'm on the cusp of turning 27, once again not knowing how to adjust, but this time also not having anything or anyone to distract me or keep me from facing this situation head on. And, if we're being honest, I'm scared as hell. The pain & hurt I feel, joined together with the insomnia, lack of appetite, anxiety, anger, & confusion has been an unbearable blast from the past that I wish would hurry up & end already.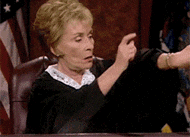 I titled this post "Who Can I Run To?" after the song by Xscape because they ask the question, who can I run to when I need love? (sweeeeet love. do doo dodoodooo.) and that's honestly how I've felt. Since I was 14, I've always looked for something or someone to keep me from dealing with difficult situations and negative emotions. It's my MO to run and everything in me is telling me to do just that. Run far far away from here and never look back. But I recognize that this is now an opportunity for me to put my big girl panties on and change the trajectory of my future by choosing to embrace this storm, trust God, and allow Him access to do what this experience was designed to do in my life.
Jeremiah 29:11 is a very well known scripture, but when we face situations that we think we won't make it through, that scripture reveals its life saving power. In The Message Bible it reads," I know what I'm doing. I have it all planned out-plans to take care of you, not abandon you, plans to give you the future you hope for." Verses 12-14 go on to say,"When you call on me, when you come and pray to me, I'll listen. When you come looking for me, you'll find me. Yes, when you get serious about finding me and want it more than anything else, I'll make sure you won't be disappointed." God's Decree.
We can sometimes be in situations that we desire to be in more than we desire to be in relationship with God and, although some people will never admit it, it's true. We get caught up in solely serving at the pleasure of others and forget that we were created to serve the Creator. We put off things like prayer & devotion because we think we've got it all figured out and can do this thing called life on our own, but life has a funny way of bringing us back to our knees.
And that's where I've found myself lately. On my knees. Crying out to God. Desiring to be in His presence and have His will be done in my life more than anything.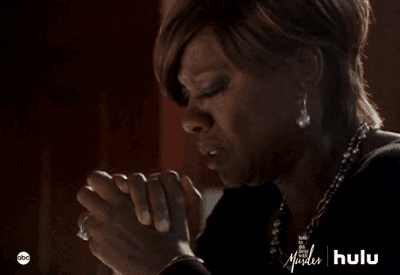 So to answer the question, who can I run to? The answer is nobody but God.
God knew me before He formed me in my mother's womb. He knew exactly where I'd be at this point in my life and He created me with the storm in mind. He purposely put people in my life who genuinely love me to pray me through this tough time. He orchestrated exactly how something that seems so defeating will turn around and work out for my good. He gave me an organization designed to help others in the very areas I struggled with because He knew that one day, it would be the only thing that kept me in the fight.
He gives me the strength to get out of bed every morning. He shows me visions of what life looks like on the other side of this thing and being able to see that there's purpose in my pain is why I made the choice to not give up or throw in the towel. I refuse to let the devil back me into a corner when I know that I've already been given the victory. I've already won. I just have to endure until the end.
And to those of you reading this, God can do the same for you. Know that your problem is not a punishment, but rather a platform for God to display His power.
Decide today that you won't allow the devil to play with you or your mind and trick you into to believing that you're alone and that you have nobody to run to.
When you don't feel like you can make it through the darkest of times, God says, "I'll carry you." When you feel like life is just too much for you to bear, God says, "Take my yoke and I'll give you rest. For my yoke is easy and my burden is light." God is saying that we don't have to do it by ourselves. God is always there. He's there to be our strength, our help, and our courage. He loves us so much and He promised to never leave us nor forsake us.
God loves you, unconditionally.